Das Tonstudio im XXL-Wohnzimmer-Format – dein Lieblingsort für Musikaufnahmen, Live Sessions, Videoproduktionen + Film- und Photoshootings. Willkommen Zuhause.

"Tolles Studio mit tollem Flair! Ein Ort für Kreativität und Inspiration!"
★★★★★
Nils Wittrock (The Hirsch Effekt)
"Love the vibe there! Really inspiring. Well thought out space. I'm definitely coming back."
Fred Durst (Limp Bizkit)
"Ich hab' mich über die letzten Jahre hinweg immer wieder mit großen und kleinen Ensembles als Produzent eingemietet und was vor Jahren schon super war, wird stetig weiter optimiert."
★★★★★
Robert Amarell (Produzent)
"We had a great time recording at Off The Roads. Marv was very helpful, and the room and equipment there are top notch."
★★★★★
Arik Dov (Singer/Songwriter)
"Tolles Team, bester Service, klasse Ambiente!"
★★★★★
Joerg Hartung (A&R / Promoter)
"Hier treffen grenzenlose Leidenschaft und Enthusiasmus auf geballte Kompetenz und Erfahrung."
★★★★★
Wisent (Band)
"Großartiges Studio, tolles Ambiente und sehr angenehmes Arbeiten!"
★★★★★
Clemens Christian Poetzsch (Pianist)
Tonstudio
Musik machen und Songs aufnehmen im wohl schönsten Tonstudio wo gibt – Recording mit High-End-Equipment und bester Akustik? Läuft. Wir übernehmen eure Musikproduktion oder stellen euch unsere heiligen Hallen zur Verfügung – mit allem, was ihr braucht. Jetzt Tonstudio Preise checken im Kalkulator und anfragen: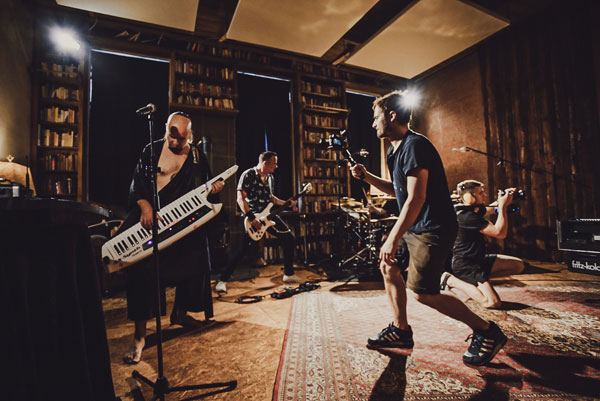 Sessions
Unser Kaminzimmer – das Zuhause der Off The Road Sessions, Deutschlands Rock-Session-Format Nr. 1, produziert von unsereins. Immer live, immer laut und immer lustvoll durch den Kakao gezogen von Axel "The Voice" Thielmann.
Music Videos
Ob im Tonstudio Leipzig oder anderswo, ob Storyvideo oder Performance – unsere Filmnerds Marv, Felix und Philipp machen nichts lieber, als Musik zu bebildern. Konzeption, Dreh und Schnitt off the road.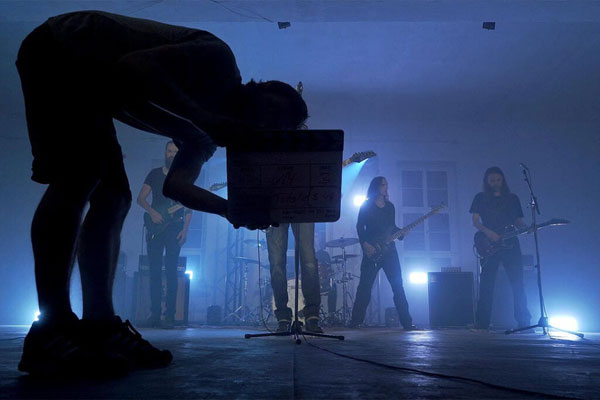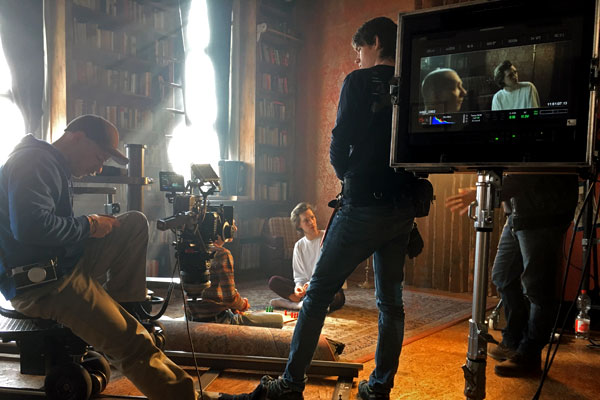 Rent A Studio
Photo Shooting, Filmproduktion, Musikvideo, Proben, Aufnahmen – das schönste Studio wo gibt kann man auch mieten. Also: du brauchst eine Location oder eine Kulisse mit ultra viel Platz, dem nötigen Equipment und besonderer Atmosphäre? Hier ist sie.
Damit arbeiten wir im Tonstudio Leipzig.
Mikros, Backline, Outboard Gear, Audio Equipment.
Extrawüsche? Immer her damit.
SATISFIED CUSTOMERS
since 2015
Limp Bizkit, Boysetsfire, Chuck Ragan, The Ocean, Knorkator, Turbostaat, Donots, Brutus, The Dead South, Zeal & Ardor, Crippled Black Phoenix, Dÿse, Steve'n'Seagulls, Heisskalt, The Hirsch Effekt, Heinz Rudolf Kunze, Loikämie, Blackout Problems, Walking Dead On Broadway, Disillusion, Tiny Fingers, Van Holzen, Marathonmann, Motorowl, Vizediktator, Odd Couple, Zen Zebra, Captain Capa, Coogans Bluff, Rotor, Last Train, Talking To Turtles, Das Paradies, I Heart Sharks, Nathan Gray, Teesy, Smile And Burn, Lirr, Abramowicz, Körper, 100 Kilo Herz, ITOE, Clemens Poetzsch, Arik Dov, Fargo, Hypochondrische Ängste, Hagelslag, The Aqualung, Benne, Minitimer Katzenposter, Implore, I Salute, Lingua Nada, ABAY, Dämse, Egolaut, Martin Miller, I Come From The Sun, Noahs Boat, White Shore, Cedric, Junost, June Coco, Diana Ezerex, Euregio Collective, Max Von Wegen, Nikolai Kemeny, La Petite Mort / Little Death, Lessoner, Gankino Circus, Yanos, Frantic Tornados, Baby Of The Bunch, Schraubenyeti, Trecker, Kalamahara, Sonic Beat Explosion, Moonmind, Janda, Minerva, Werner Krauss, Cannon Club, Monoshoque, My Trip Is My Trip, Good Posture, Contra Solaris, Wisent, ArtEst, The Golden Cage Society, Kalon, Eat Ghosts, Schwarzkaffee, Moya Collective, Janda, Coco, Blacktoothed, H.C.Behrendtsen, Kind Kaputt, Coffee Talk, Destillat, Laudare, PaleLilac, Letters Sent, Makata-O, Sacropolis, Soulsplitter, Mondena Quartett, Bowriders, Kamee Kazee, Outtake Of Evil, Wilhelm, Pornokino, Forward, Power Plush, Ella, Deep In Moon, Savage, Televisionage … to be continued
Test
>> Recording / Rehearsals
Studio Booking Request
3
Incl. rooms, stands, cables, utilities, kitchen | Prices excl. VAT/Mwst (19%)
Prices without man power – Sound Engineer not included!
Full list of equipment / microphones: PDF
Do you need one of our awesome engineers? (Price not included!)
What'll it be? (Total price not included!)
Do you need a place to sleep?
3
15 € pppn // incl. utilities, shower, sheets, towels
>> Photo Shooting
Studio Booking Request
Incl. utilities, excl. VAT/Mwst (19%), 1 day = 8h max.
20 € per day (incl. Stands + Dimmer)
20 € per day (incl. C-Stand)
20 € per day (incl. C-Stand)
TOTAL (excl. VAT/Mwst 19%)
€
>> Film/Video Shooting
Studio Booking Request
1
Incl. rooms, utilities, kitchen | Prices excl. VAT/Mwst (19%)
EQUIPMENT
20 € per day (incl. Stands + Dimmer)
20 € per day (incl. C-Stand)
20 € per day (incl. C-Stand)